A la une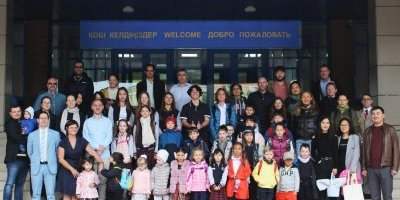 BACK TO SCHOOL !
The 'First Bell' has rung out loud and clear at Astana's 'Charles de Gaulle' (Miras) French Lycée and the educative team were very pleased to welcome parents and children, old and new, to the school on Friday September 1st, and we managed to gather (...)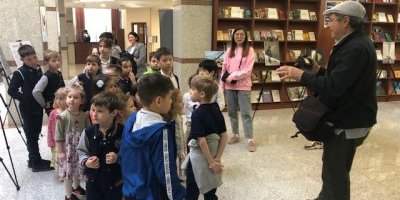 Exhibition "Livres en vie"
Primary school students visited the photo exhibition "Livres en vie" on Friday, April 28, 2023 at the National Library in Astana, in the presence of the author, Mr. Jean-Marc Godès. This photo exhibition was organized by the Cultural Service of (...)
Our school
The International French School Charles de Gaulle aims to provide skills for students to become critical thinkers, innovators and leaders.
Our educational establishment is willing to benefit from its dual French-Kazakh foundation, in order to create a unique multilingual and multicultural learning environment in Astana.
We are continuously working towards creating an appropriate and motivating approach to our teaching practice which is adapting to a changing and interconnected world.
Our school is proud to present a common vision of high teaching standards that promotes excellence and enabling our students to realize their full potential.
Where to find us
Address
French International school Charles de Gaulle-Miras
32 Kuishi Dina street
010009 - Astana
Kazakhstan
Contact
Telephone: +7 702 387 73 30
E-mail: admin@efastana.kz